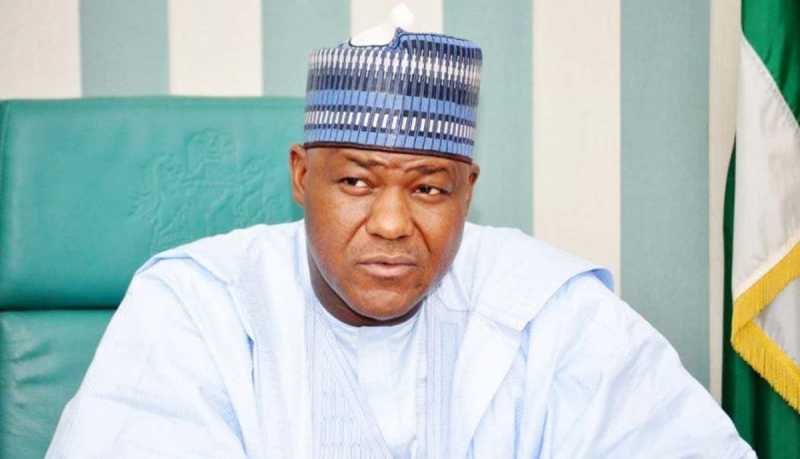 By Uche Amunike
The Bauchi State Commissioner of Police, Mr Umar Sanda has confirmed that a retired armourer of the Bauchi State Police Command has been arrested in relation to claims made by former Speaker, House of Representatives, Yakubu Dogara of a plot being made to murder him.
Recall that the lawmaker petitioned the Inspector General of Police, Usman Baba, August 18, with claims that a certain Amos confessed to buying rifles from police officers with the intent to kill, not just him, but also, the Chairman of the Christian Association of Nigeria (CAN), Markus Musa and a lawyer, Istifanus Bala Gambar.
His petition partly read: 'I wish to draw your attention to the above matter which is currently before the DCP Criminal Investigation Department of the Nigeria Police, Bauchi State Command. I am sure you are seized of the matter by now since it involves looting of your armory in Bauchi by the very officers who are entrusted with the safe custody of your arms and a constituent of mine, Barau Joel Amos who sought to buy or has been buying assault rifles from the officers.'
'I have been authoritatively informed that the said Barau Joel Amos has confessed that the reason he sought to buy the rifles is to kill me and three of my constituents, vis: Bar Istifanus Bala Gambar, Rev Markus Musa (CAN Chairman, Tafawa Balewa) and Emmanuel (Chairman NL, Tafawa Balewa).'
'I find it worrisome that there has been no official advice from the police relating to this credible threat to our lives to enable us to beef up security around us or just to be careful about our movements.'
'With all due respect, this is a matter that must not be handled with kid gloves.'
Commissioner Sanda however denied parts of the allegations made by Yakubu Dogara, while assuring that a full investigation has been ordered to uncover the true situation of things in the matter.
His words: 'It is not true and there is no iota of truth in the allegations. What happened is that, we received discreet information that one of our police officers was attempting to sell a rifle, so we went after him. Initially, we had received prior information that he was carrying the rifles inside his car, we went after him and searched the car and we discovered the guns.'
'When we asked who gave him the guns, he confessed he wanted to sell it. We asked him, is it our own rifles that he wanted to sell and he said yes. We arrested him and started investigating him. In the cause of our investigation, he implicated one person with whom they live in the same house.
'In continuation of our investigations of the first person, he said it was someone in Tafawa Balewa who approached him that he is looking for a rifle to buy and that was what prompted him to carry that gun. When he gave us the name of the person, we went and arrested him too', Sanda said.
He further explained that after his arrest, he confessed that his reason for buying a rifle was because he wanted to kill Yakubu Dogara for being connected to the reason why his house alongside other houses were razed down in December 2021.
Investigations are still rife and the police have given every assurance that they are doing their best to bring the culprits to book.