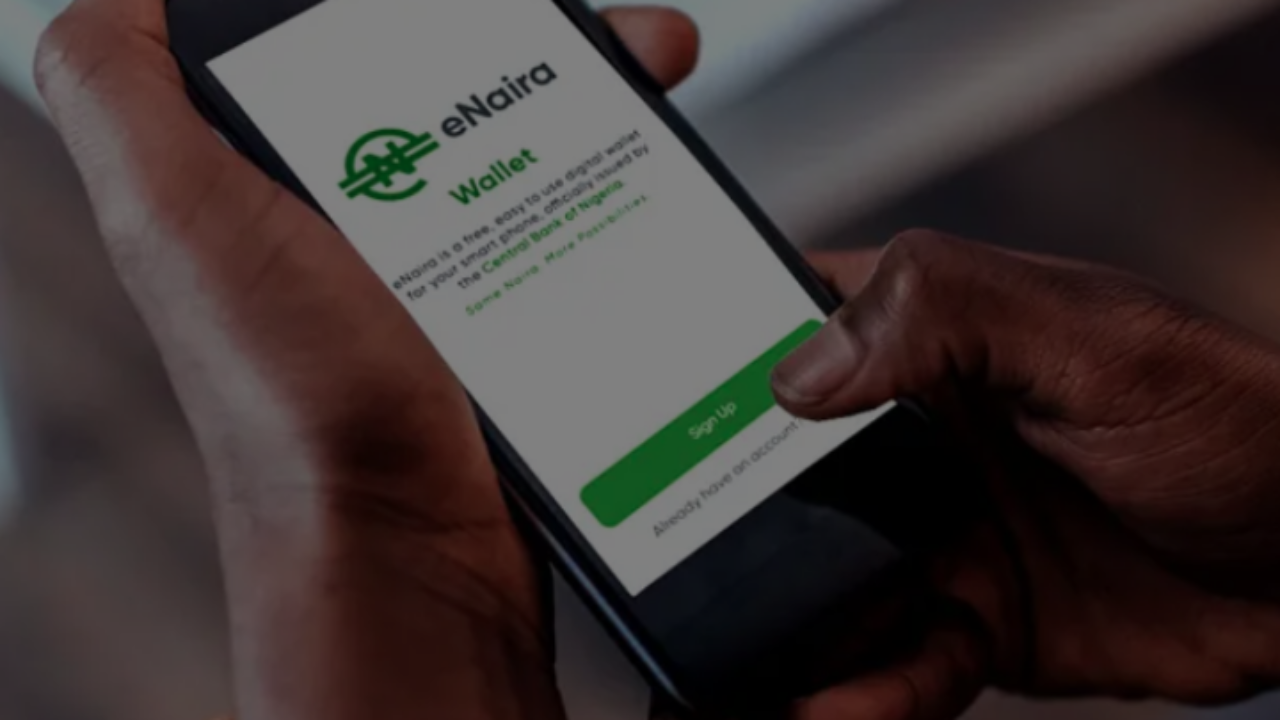 eNaira speed wallet app, Africa's first digital currency, has recorded over 360,000 downloads from 160 countries in the world — ten days after release. 
The Central Bank of Nigeria (CBN) unveiled the eNaira apps on October 22.
The eNaira applications have two versions — eNaira speed wallet and eNaira speed merchant wallet.
The two applications were rolled out on Google Play and Apple Store for Andriod and iPhone users, respectively.
According to a report seen by TheCable on Wednesday, the eNaira speed wallet, which is for individuals, recorded 367,000 downloads while the eNaira speed merchant wallet for businesses recorded 58,600 downloads.
The report captured various analytics of the digital currency apps from October 22 to Monday, November 1, 2021.
Details of the analytics showed that the eNaira speed wallet for iPhone users increased from 75 countries penetration on October 28 to 81 countries in ten days.
For Andriod users, country penetration moved from 148 countries as of October 28 to 163 countries at the end of October.
The merchant's wallets for iPhone users saw a country penetration from 51 countries on October 28 to 67 countries as of October 31 2021. For Andriod users, country penetration moved from 177 countries to 186 countries as of October 31, 2021.
The apps are currently on a scale of 3 out of 5 on the Play Store ratings. 
Ratings are calculated based on the app's current quality ratings from users' reviews, rather than the lifetime-average value of user reviews unless the app has very few ratings. This shows that the user's experience has improved.
The eNaira speed wallet was earlier removed for optimisation after users experienced difficulties registering on the app.