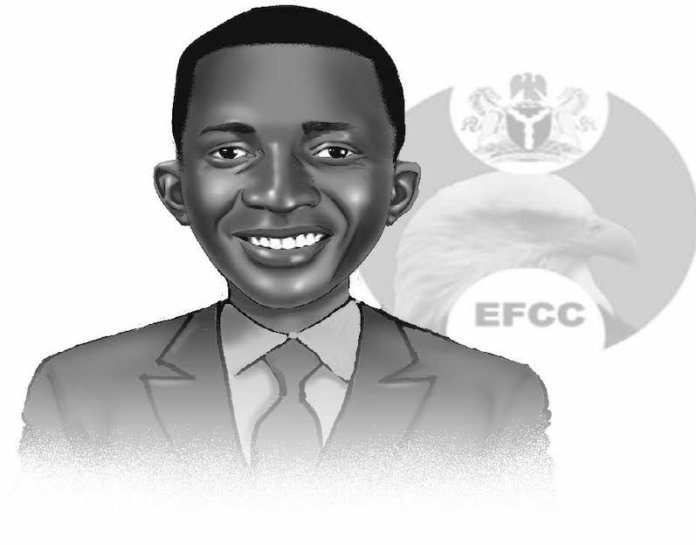 The anti-graft agency should put its act together
In November 2017, the then Chief Justice of Nigeria (CJN), Walter Onnoghen, set up a panel to find a lasting solution to why graft cases take forever to resolve. When the Corruption and Financial Crimes Cases Monitoring Committee (COTRIMCO) eventually submitted its interim report to the National Judicial Council (NJC), it blamed the delay on a combination of factors, but chiefly on poor prosecution. According to COTRIMCO, "offenders are charged to court before proper investigations of the charges are done, and afterwards, expecting the court to detain such alleged offenders till conclusion of their investigations".
Unfortunately, rather than work towards dealing with those weaknesses that were clearly identified in their operations, the Economic and Financial Crimes Commission (EFCC) has elevated street gossip into their modus operandi. Two recent issues bear eloquent testimony to this malaise. First, in a letter to the Comptroller-General of the Nigeria Immigration Service (NIS) which was leaked to the media, the commission requested the service to place the governor of Anambra State, Willie Obiano on a watch list and inform it anytime he is travelling out of the country from any of the international airports and other points of entry and exit. Whatever may be the information at their disposal, that is not a professional way to fight corruption. Second, EFCC Chairman, Abdulrasheed Bawa, has levelled a serious allegation against an unnamed governor. "Very soon, Nigerians are going to see some of the things that we are doing. I can tell you for free that the new Department of Intelligence that we have created is working wonders. They have come up with a lot of intelligence," Bawa said. "In one of them, a governor in a North-Central state within the last six years (one individual) has withdrawn over N60 billion in cash."
As we have said on this page several times, there is a world of difference between fighting corruption and peddling sensational information, sometimes with political motives. The drama and media showmanship that Nigerians have over the years witnessed in the name of fighting graft can only worsen corruption and we have seen evidence of that lately. Meanwhile, we have at different times challenged the current administration that fighting corruption requires some underlying doctrines that will inform the battle plans with the overall objective of carrying the people along. But with a campaign that has no foundation in public morality or ethical good governance beyond empty propaganda, fighting corruption has been reduced to the arrest of some opposition politicians and telling outlandish tales.
The point that is lost on the EFCC and its leadership is that a war against corruption that is guided only by a blanket notion of naming and shaming opposition politicians will ultimately exhaust its ammunition and record ephemeral success. Fighting corruption in an environment such as ours goes beyond making sensational claims that are not backed by any evidence.
Therefore, the current practice of publicly naming and shaming suspects even before any case has been brought against them flies in the face of individual freedom and privacy. In recent years, many people have been announced as arrested whereas they were only invited in the course of investigation that most often end without going to court. In other cases, people are publicly paraded as arrested only to be surreptitiously released and the case dies. If it wants to be taken seriously, EFCC must understand that fighting corruption is not about drama. It is serious business.