I, Dr. Umar Baba, a Nigerian from Borno State, living in the diaspora in the USA for forty years, on behalf of myself and members of the Nigerian Community in Southern California, wish to felicitate with His Excellency, Sen. Bola Ahmed Tinubu, GCFR, for the wonderful achievements he personally recorded as a  hardworking businessman, inspiring philanthropist, patriotic politician and excellent administrator, especially on his election as President and Commander-in-Chief of the Armed Forces of the Federal Republic of Nigeria
. These wonderful feats, along  with the president's simplicity, sacrifices and other personal characteristics, will continue to be cherished inspirations to many Nigerians living in the diaspora of which His Excellency, the President, was once a member.
I strongly believe that with his increasing desire for innovative approaches in executing national affairs, as President, Sen. Tinubu will bring his vast experience to bear in the discharge of national assignments towards attainment of set goals with minimum costs for Nigeria. His previous successes as the former Executive Governor of Lagos are enough testimonies to rekindle the hopes of even the most skeptics among us. May the Almighty Allah continue to endow the president with wisdom to transform the country into a bastion of pride for Nigerians at home and in diaspora, and for the entire black race.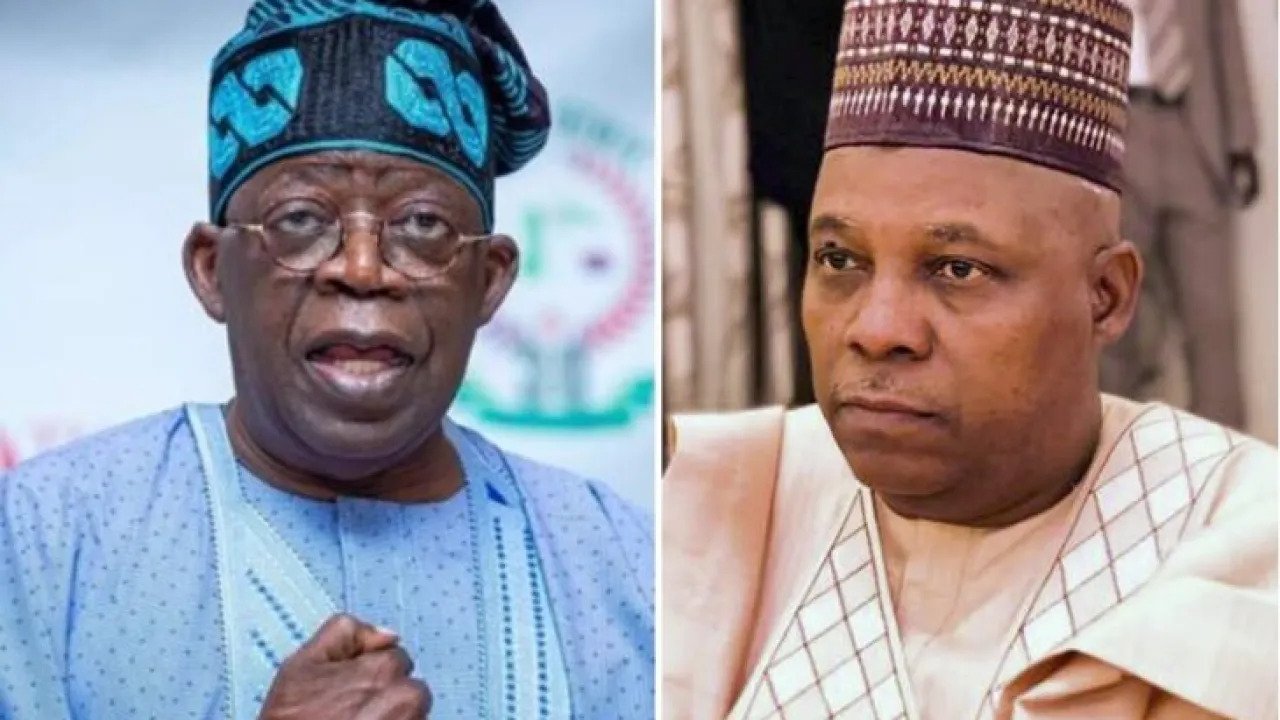 I would like to also sincerely thank Mr. President for making the right choice of picking our kinsman, HE Sen. Kashim Shetima, as Vice President. Being myself from Borno State, I personally know Sen. Shetima. He is a nationalist and a patriot with a strong fighting spirit. I have no doubt that he will both be of huge electoral and administrative value to Mr. President and his regime. I am in touch with our people at home and I have sensed how excited everybody is over there for this singular honor done us by Mr. President. We remain grateful!
Let me further seize this opportunity to also congratulate Alhaji Abdul Samad Isyaku Rabiu, Chairman of BUA International Ltd and Dr. Aliyu Modibbo, former Hon. Minister of the Federal Capital Territory, in their own individual rights for the wonderful achievements and contributions they made towards the development of Nigeria, especially after their return home from the USA. With a great feeling of nostalgia, I remember the days when the three of us were roommates and close friends. I thank God Almighty that today they are all highly respected gentlemen in their respective rights. During my stay with them here in the USA, I witnessed and can thus testify to their commitments, diligence and enthusiasm towards attaining noble goals for the improvement of society. It is therefore not surprising to see that these revered citizens are making heavy impacts since their return to Nigeria.
Abdussamad was a great achiever as a student in the USA before going back to Nigeria to become a hugely successful entrepreneur, building a business empire that is providing employment to thousands of Nigerians and foreigners alike, and also offering philanthropic kind gestures to the less-privileged as part of the endeavour that fetched him a National Merit Award by the Federal Government of Nigeria.
Dr. Aliyu Modibbo, as a former Minister of the Federal Republic of Nigeria, gave a very good account of himself in the discharge of his responsibilities.
For me, as a Nigerian living in diaspora for forty years, I  feel encouraged and elated to appreciate these three great achievers as worthy ambassadors of Nigerian citizens living in diaspora for employing modern ideas in serving the country with zeal and patriotism to make Nigeria great. Their feats have really underscored what Nigerians in diaspora could offer towards nation-building. I wish to therefore proudly associate myself with these three achievers and wish them remarkable successes in all their future endeavours. Nigeria will continue to be better off with them.
Congratulations, Mr. President! Congratulations, Abdul-Samad!! Congratulations, Dr. Modibbo!!!
Signed:
*Dr. Umar Baba*
[California, USA]