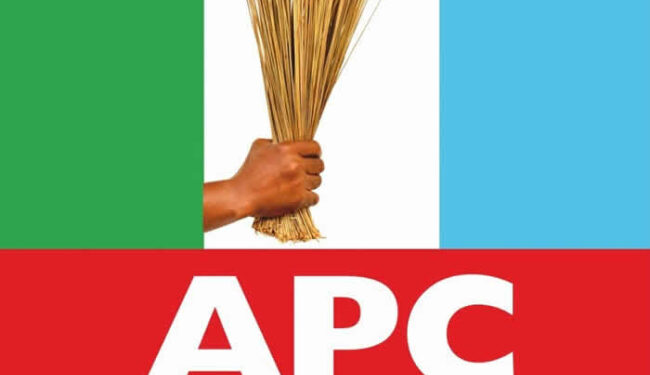 A media report claimed that the ruling All Progressives Congress (APC) vowed to form a parallel government against the then-ruling party, Peoples Democratic Party (PDP), if the 2015 general elections were rigged. 
The report, published on November 21, 2014, quoted the APC as saying that if the 2015 elections are rigged, the party will not recognise the outcome and will go ahead and form a parallel government.
Verification
TRIBUNE ONLINE can confirm that the claim is factual.
Findings revealed that the APC ahead of the 2015 general elections said that it would form a parallel government if the elections were rigged in favour of the PDP.
The leadership of the APC released a statement in November 2014, saying it would not recognise the outcome of the 2015 elections if they were rigged, and would go ahead to form a parallel government.
John Odigie-Oyegun, who was APC national chairman at the time, had earlier said the same in August 2014.
VP Yemi Osinbajo also corroborated the claim during a town hall meeting in Washington DC in 2014.
"It's important to bear in mind that it is really up to the ruling government (PDP) to ensure that elections are free and fair. And we made our points repeatedly that is up to the ruling party to ensure the election is fair.
"You will never find crisis anywhere there is free and fair election. For instance, the June 12 election we talking about, there was no violence because there was free and fair…
"In the event that there is electoral robbery, that is, being robbed of our rightful votes, that will establish a parallel government," he was quoted as saying.
A parallel government is a form of an alternative — often rebellious — government that runs alongside the main government in power. It is a treasonable offense, according to section 37 of Nigeria's criminal code.
The closest any part of Nigeria has experienced to a parallel government is Boko Haram terrorists attempting to run a state within a state by hoisting flags and taking over villages and towns in the northeast.
Nigeria has had no record of a full-fledged parallel government.
He made the statement while responding to a question asked by one of the attendees.
Verdict
The claim that APC vowed to form a parallel government if the PDP rigged the 2015 elections, is true and fact-based.