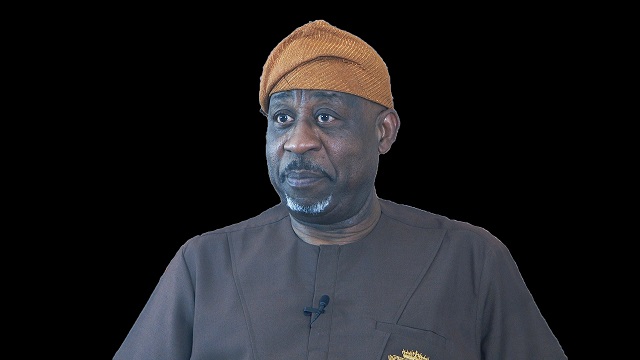 By Uche Amunike
The newly appointed Minister of Solid Minerals, Dele Alake, has given a clear view as to why President Bola Tinubu appointed him to the Solid Minerals ministry, even though he formerly worked at the Information ministry, where he is sure to have had a good background and gathered enough experience.
Speaking, while addressing journalists, shortly after he was inaugurated alongside 45 other ministers at the Presidential Villa in Abuja, he explained that the president assigned the Ministry of Solid Minerals to him, because of the sensitivity of that position to Nigeria's economic renewal. He explained that he specifically requested that the president should give him the Ministry because it is key to the Bola Tinubu administration and the president wanted a  person that is trustworthy, with the capacity to deliver effectively.
He added that because of his sense of responsibility and track record, President Tinubu was able to take that decision and shocked Nigerians by not appointing him to the Ministry of Information, which he had earlier been exposed to.
His words: 'My portfolio has been the upset of the entire cabinet because given my antecedents, exposure, and experience in the area of perception, information management, and the likes so most people have pigeon whole me for Information and so we decided to shock everybody.'
'Now if you all can sit down to analyze the global trend of economic development, you would note that the hydrocarbon that is the oil is fading out and the world is moving towards alternatives like gas, electric cars, and the rest. So what is the next economic growth factor? It is solid mineral.
He further explained: 'Given the nature of this sector to our economic growth and vitality of this country which is dear to the heart of Mr President, it's just very apt and proper for him to send me here because he knows and trusts that I have a demonstrable sense of responsibility and courage to drive the agenda, that is why I am here. We are going to drive that agenda with the full cooperation of everyone.'
According to Dele Alake, what truly matters is the results that he will yield, while carrying out his duties and not the ministry or portfolio that he is assigned to.
His words: 'In my world, where I come from, you know you are in the civil service and have your rules and regulations but in my world, there are no strictures, I have been in the civil service as a commissioner before. My modus operandi is results, I really don't care how you get me the results as long as you use legitimate means to get the result.'
'I am going to set an agenda with focus and objectives, we would get the results. Now we are not going to be allowing civil service structures and strictures to stifle us from creativity and flourishing, what we need is attitudinal change.'