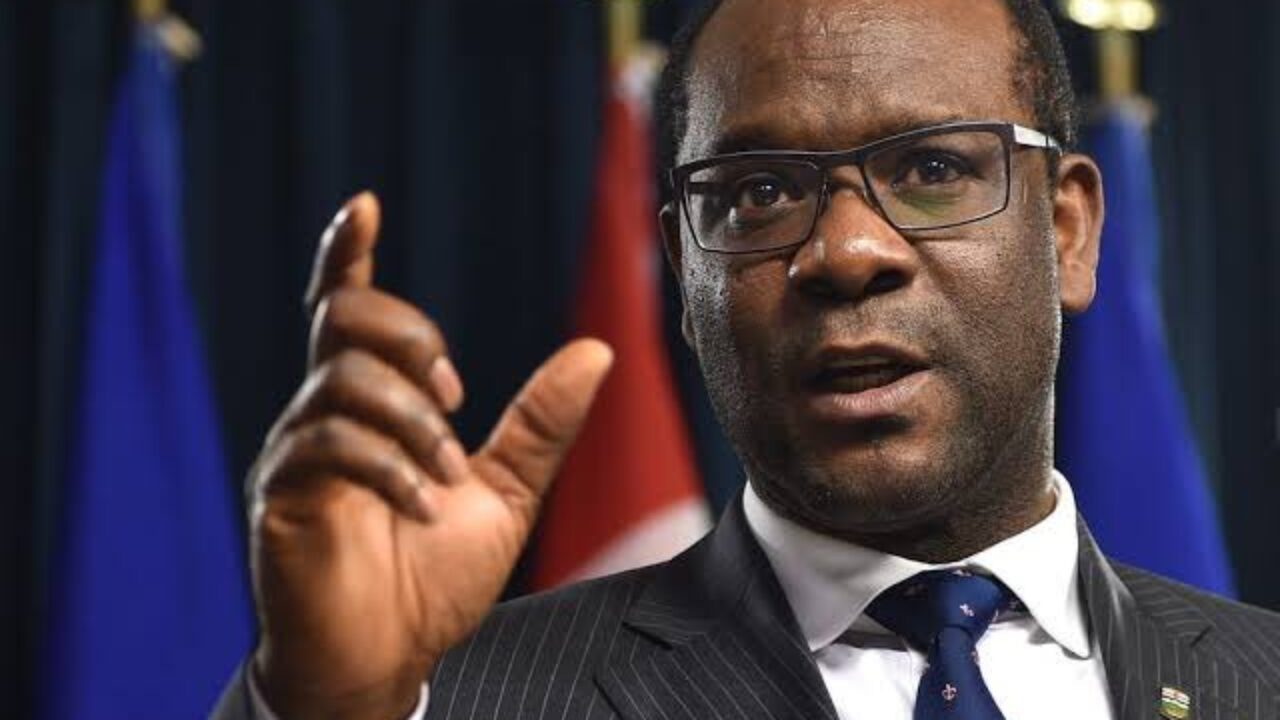 Taiwo Adebulu, The CableNG
Beyond the shores, some professionals with Nigerian descent have kept the country's flag flying and placed their ancestry on a pedestal of excellence. The year 2020 did not slow down the pace, despite the raging pandemic. From the United States to Canada and the United Kingdom, people with Nigerian heritage waxed in the global space, making a difference in virtually all spheres of life.
The media is awash with colourful stories of such people who have achieved one feat or the other in the international scene. Their contributions to global development have been applauded as a plus to the country's huge strength in human resources. Hence, their impact cannot go unnoticed.
In this piece, TheCable looks at eight persons with Nigerian heritage who hit international limelight in 2020.
ONYEMA OGBUAGU, UNICAL GRADUATE WHO LED COVID-19 VACCINE RESEARCH IN US
As the whole world trembled as a result of the coronavirus pandemic tearing through families and taking loved ones away, everyone longed for succour. The announcement of a vaccine undergoing trials was the needed reprieve for the global community having recorded over 1.7 million deaths. But in the heart of that race to save the world is a scientist with Nigerian heritage — Onyema Ogbuagu.
Ogbuagu is one of those leading the research for a COVID-19 vaccine in the US. Pfizer and BioNTech had announced that the first vaccine they developed against COVID-19 could prevent more than 90 percent of people from getting infected, saying it would be able to supply 50 million doses by the end of 2020, and around 1.3 billion by the end of 2021.
Ogbuagu, an associate professor of medicine at the Yale School of Medicine, was born by Chibuzo Ogbuagu, former vice-chancellor of Abia State University, and Stella Ogbuagu, a professor of sociology. The young professor studied medicine at the University of Calabar, Cross River state.
BABAFEMI TAIWO, UI PRODUCT LEADING US SEARCH FOR COVID-19 DRUG
At the heart of the US efforts to find a drug for COVID-19 is Babafemi Taiwo, a Nigerian-born doctor who played a leading role in the National Institutes of Health (NIH) clinical trial of Remdesivir, an antiviral drug, which was found to be effective in treating COVID-19 patients.
Taiwo, a professor of medicine and expert in infectious diseases, graduated from the University of Ibadan, where he obtained his medical degree in 1991. He later travelled out for his postgraduate resident training at Berkshire Medical Centre in the US.
His study on the COVID-19 drug was, however, only one of his numerous contributions to healthcare in the US and globally.
KAYCEE MADU, JUSTICE MINISTER IN CANADAIAN PROVINCE
Fifteen years after Madu left the shores of Nigeria, he has worked effortlessly to contribute positively to the Canadian justice system. His efforts were rewarded in August when he was appointed minister of justice and solicitor-general of Alberta, a province in Canada.
He was accredited as the province's first justice minister of African origin and first Black Canadian justice minister, while his appointment was described as one that would bring the "needed perspective" and change in the justice system.
Madu attended the University of Lagos where he studied law before he was called to bar in the early 2000s. In 2005, he and his wife — who also studied law — migrated to Canada where they have been practising.
FIRST NIGERIAN-AMERICAN ELECTED TO US CONGRESS
In November, Oye Owolewa, a Nigerian-American was declared winner of the shadow election in the District of Columbia (DC) in the US.
Owolewa, a PhD holder from the Northeastern University, Boston, scored a total of 164,026 votes, which represents 82.84% of the total votes cast in DC for the 2020 election.
Expressing his gratitude in an Instagram post, Owolewa said he would bring value to the lawmaking process.
"Because of your contributions and sacrifices, I stand before you as America's first Nigerian American congressman. In this role, I'm going to fight for DC statehood and bring our values to the lawmaking process," Owolewa wrote.
NIGERIAN LADY WHO WON LANDSLIDE VICTORY AT US POLL
Also, another Nigerian-American, 35-year-old Esther Agbaje, won a house of reps seat in Minnesota during the US elections. She won by a landslide, scoring a total of 17,396 votes, which represents 74.7% of the total ballots cast.
Her closest rival, Alan Shilepsky, a nominee for the Republican Party, scored 4,126 votes, which represents 17.7% of the total votes.
Agbaje was born in St. Paul, the state capital of Minnesota, to Nigerian immigrant parents.
NIGERIAN-BORN US NAVAL OFFICER HONOURED FOR '100% ACCOUNTABILITY' 
In 2019, Victor Agunbiade was put in charge of dispersing and money collection for the entire African region at the US navy Camp Lemonnier in Djibouti. Agunbiade was said to have successfully managed the US navy's largest cash disbursement office that involved $45 million.
In July, the US navy honoured Agunbiade with a navy and marine corps commendation medal for maintaining "100 percent accountability of $23 million across six rigorous inspections and independent audits with zero discrepancies".
NIGERIAN APPOINTED UK VARSITY VICE-CHANCELLOR 
In November, Charles Egbu, a professor of construction management, resumed his new role after he was appointed vice-chancellor of Leeds Trinity University, United Kingdom (UK).
Egbu, a former pro vice-chancellor for education and experience at the University of East London, has more than 25 years' experience in higher education.
The professor is said to be from Abatete, Idemili north local government area in Anambra state.
TINUKE BROKE TWO GUINNESS WORLD RECORDS
In November, Tinuke Oyediran, 27-year-old British-Nigerian, set two new Guinness World Records for most cartwheels on roller skates and most 360 degree spins on e-skates.
The professional skating teacher in the UK, popularly known as Tinuke Orbit, was said to have  broken the record for most cartwheels on roller skates in one minute with 30 and the most spins on e-skates in one minute with 70.
"Achieving both of these records has made my lockdown dreams a reality. I never thought I would be standing here now with two Guinness World Records titles at the end of this year so I'm so pleased that the practice paid off," Oyediran said.