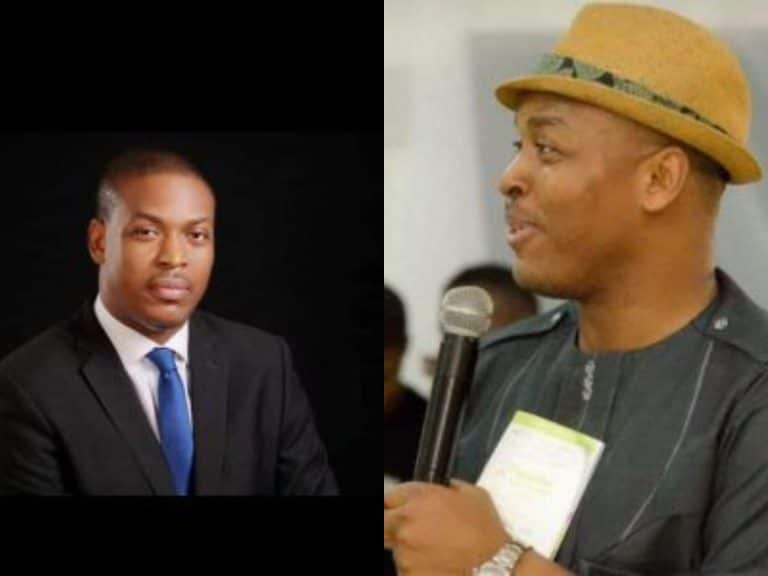 By Uche Amunike
Confirmed reports of renowned broadcaster, Chris Okenwa's death, which hit the airwaves on Tuesday has come as a huge shock, not only to the Okenwa family, but also to the media world generally.
According to the reports, the vivacious broadcaster complained of not feeling too well on Sunday evening, right at his residence in Abuja. That was the only indication that he had any health challenges.
By Tuesday, he died, after what the family members described as a brief health discomfort.
A friend of the deceased, Aigbe O.A, who confirmed the tragic news on his Facebook page on Tuesday said that even though
Chris Okenwa
's death was painful, he was thankful to God that the late TV broadcaster died as a dedicated child of God.
His words: 'it's been hard to comprehend the passing of my brother my friend my undergraduate course mate, Chris Okenwa'.
'He fought it hard. The good news is that Chris was a dedicated child of God. Heaven will receive him with open arms. My condolences, particularly to his precious wife and two kids', he concluded.
As for his colleague, Priscilla Doe Roberts, while expressing her pain over Chris Okenwa's death, she described him as a great broadcaster and good friend.
Her words: 'My handsome colleague and friend is gone. You were one of my best friends who always had a fun thing to say. A great broadcaster. Sleep on bro, Chris Okenwa. You will be missed.'
On his part, his friend, Benjamin Success posted on Facebook, thus: 'In all your stay on earth, we did not contribute to your breath. You fought a good your fight of faith. You have conquered your last enemy and we give God the praise. Continue to rest in peace'.
His friend, Osilama Emmanuel Osilama mourned too. Hear him: 'My brother Chris was such a wonderful guy. We served together in Ekiti state. At the camp, Chris was always in the studio called OBS Orientation Camp Broadcasting Station as a broadcaster on daily basis before he was posted to one Ekiti Radio Station. He was very eloquent, God fearing and you could see a Godly smile on his mind on his face always. Honestly we miss him but the good news is that he is with the Lord. My condolence to the family. Rest on, great Administrator', he concluded
Osadolor Sunday also mourned the late Chris Udenwa thus: 'Death can be so wicked. Little wonder the Bible demonizes him as the last enemy of man. He comes when least expected. May his soul rest in peace. Amen'
Until Chris Okenwa's death, he worked as a radio and TV Presenter with the Silverbird TV Station as well as Rhythm FM. He is survived by a wife and two children.The late Chris Okenwa was described by his friends as a very humble man who always wore a friendly smile. His colleagues, family and friends are presently thrown into deep mourning.