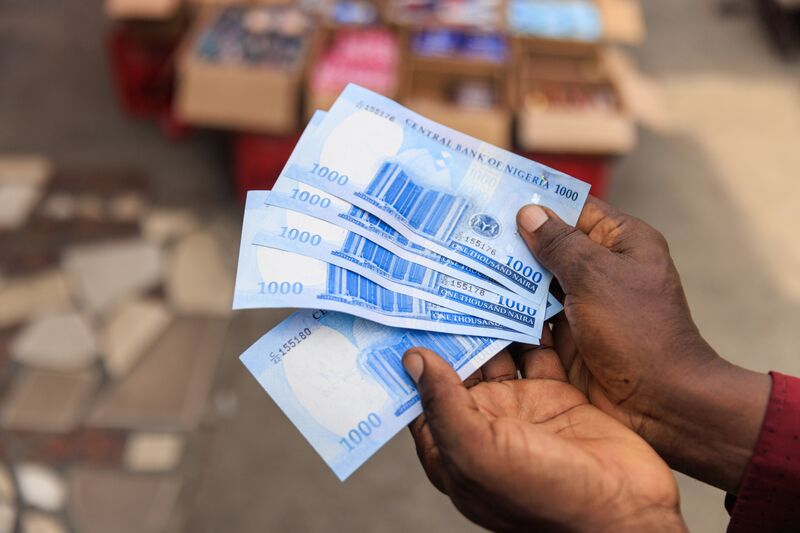 President Bola Tinubu has got off to a flying start in rebooting Nigeria.
Within two weeks of being sworn in, he's abolished costly fuel subsidies, and signaled that he will overhaul a dysfunctional currency system, allow foreign investors to repatriate their profits unhindered and make electricity more available and affordable.
Then last Friday, the president suspended controversial central bank Governor Godwin Emefiele who was subsequently detained by Nigeria's State Security Service.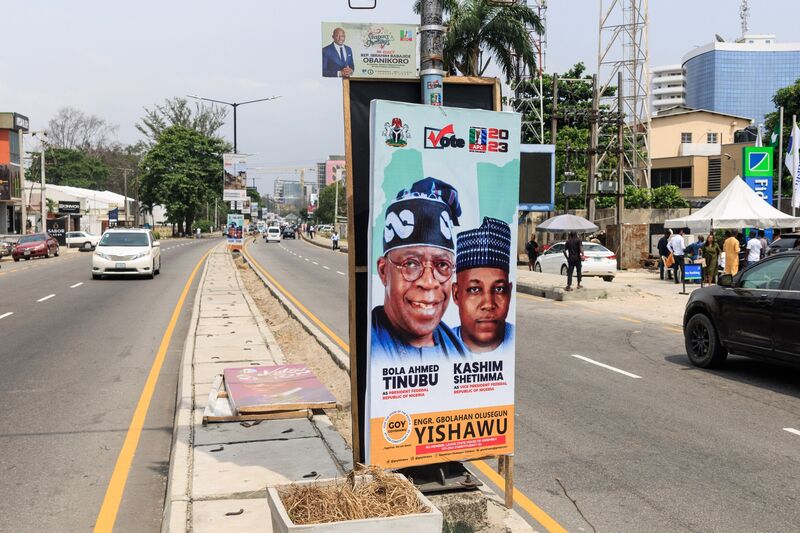 Emefiele's exit could usher in more orthodox approach toward monetary policy.
During his tenure, the central bank loaned billions of dollars to the government, helping push public debt to a record $164 billion, and oversaw a complex system of multiple exchange rates that drove businesses and citizens alike to the black market.
A Tinubu adviser says the shift to a single rate is "imminent" and the naira has fallen to a record in anticipation it will be adjusted to closer to the parallel-market rate.
Africa's biggest economy desperately needs a comprehensive policy reset.
Almost two-thirds of the country's more than 200 million people lack access to basic necessities, unemployment is rampant and inflation is at an 18-year high. Servicing government loans consumed 96% of its revenue in 2022 and the figure could top 100% this year.
While Tinubu must still prove his commitment to follow through all the pledges, the scrapping of gasoline subsidies, which cost the government $10 billion last year, suggests he's prepared to take difficult political decisions.
For now, investors appear to be giving the 71-year-old leader the benefit of the doubt, with debt markets rallying.
Public reaction, though, will test his resolve — transportation costs have skyrocketed, causing chaos at filling stations and a call to strike by the main labor union.
Click here to read our explainer on what the changes at the central bank means for Nigeria.
News Roundup
President Julius Maada Bio sees the many troubles afflicting Sierra Leone — from high inflation to unrest — originating from outside its borders. Facing a tight contest for reelection this month, the West African nation's leader says in an interview he hopes an African peace mission can help solve one of those external pressures: the war in Ukraine. Russia and Ukraine are key suppliers of wheat and fertilizer to Sierra Leone, and the war has driven up the cost of imports. The winner of the June 24 vote has a challenge to revive the economy, support a slumping currency and ward off a regional Islamist insurgency.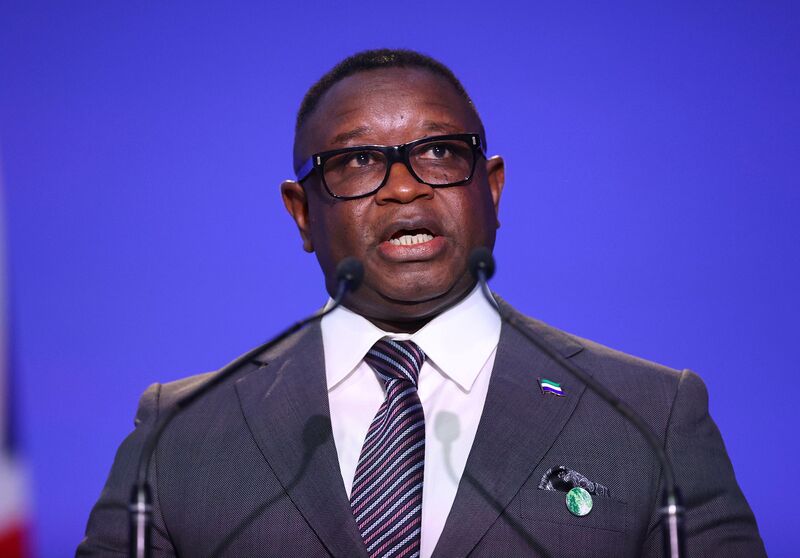 South Africa's reliance on deep local markets to finance most government borrowing is no longer a given. Domestic investors are demanding ever-higher yields as foreigners pull back from the market, just as the National Treasury gears up to refinance almost 1 trillion rand ($53 billion) of debt over the next three years. That's raised alarm bells at the South African Reserve Bank.
Sudan's cultural heritage stretches back thousands of years. The North African nation boasts ancient Nubian temples, more pyramids than Egypt and is credited with being the birthplace of modern pottery and metalwork techniques. Now, Sudanese archaeologists, curators, academics and volunteers are scrambling to protect them amid fierce fighting between the Sudanese army and a paramilitary group that's killed hundreds of people and injured thousands. Read here about what's behind the conflict.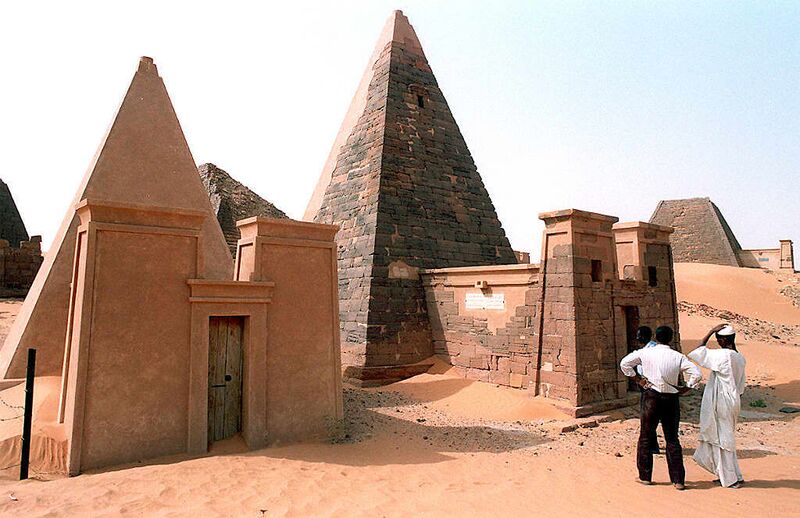 The International Monetary Fund has urged Zimbabwe to take further steps on currency reform, after the southern African nation stopped short of free-floating its local dollar. The credibility and effectiveness of recent measures will depend on the "swift resolve" to liberalize the foreign-exchange market, the Washington-based lender said. The local currency has lost more than 99% of its value since it was reintroduced in 2019.
WATT Renewable aims to raise as much as $100 million by the end of 2024 to expand its business of providing solar power, mainly to telecommunications towers in Nigeria. The Canadian company is one of a number of energy startups trying to provide power solutions in Africa, where about 600 million people, or half the population, have no access to electricity. Businesses across the continent are offering services ranging from mini-grids to small hydro plants to reach areas that aren't connected to national grids.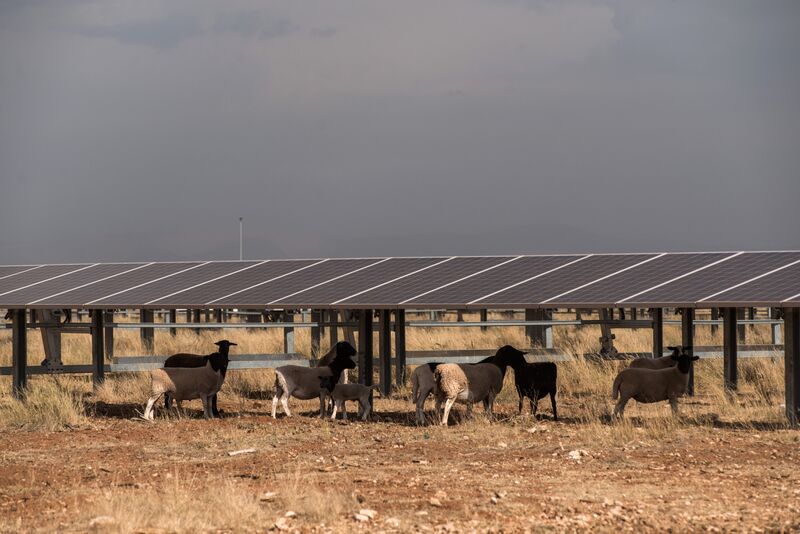 Fortescue Metals sees "huge potential" for renewable-resources projects in African nations to help them deal with the effects of climate change, Chairman Andrew Forrest said at an interview at the Bloomberg New Economy Gateway Africa forum in Marrakesh, Morocco. Also, AFC Capital Partners said it secured $300 million led by the United Nations-backed Green Climate Fund, and plans to close an initial $500 million phase of an infrastructure-resilience fund by early 2024 to help boost roads, bridges and irrigation on the continent.