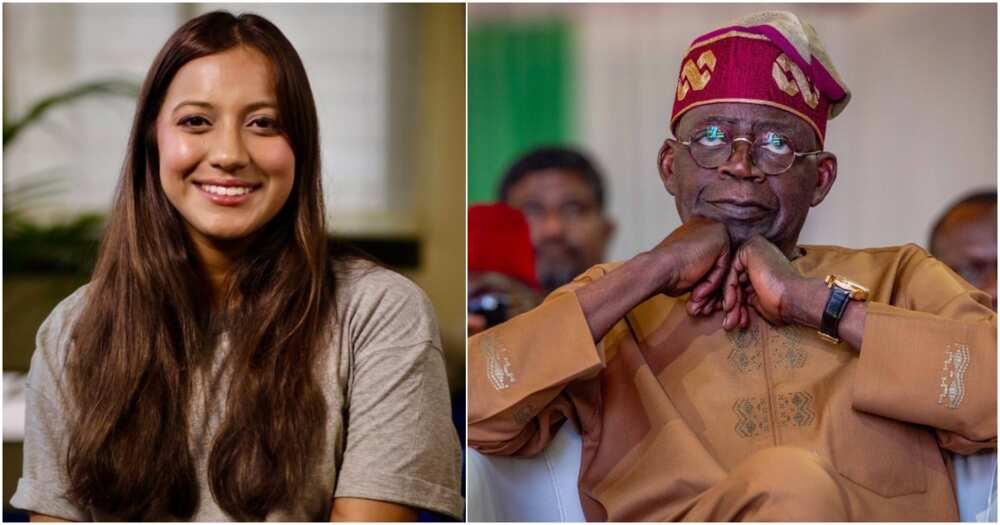 Astha Rajvanshi, a Time's reporter, has come under fire for writing the citation of Bola Tinubu, the president-elect of Nigeria, in the 2023 issue of the magazine's 100 most influential people.
In the report, Rajvanshi described Tinubu as a "longtime political power broker", who has had nearly two decades to prepare for the presidential election.
She said the former governor of Lagos is "aware of his inheritance" in the form of a "litany of crises in a fractured nation, including deep-rooted corruption, religious insurgencies, and shortages of cash, fuel, and power in a crumbling economy".
But at the release of the magazine's issue on Thursday, several Nigerians, particularly supporters of Peter Obi of the Labour Party (LP), known as Obidients, subjected the journalist to intense criticism.
With deluge of vitriol on her timeline, Rajvanshi resorted to locking her account on Twitter but the battering continued on her Facebook and Instagram pages.
Rajvanshi was accused of laundering the image of Tinubu, while some others called her "the promoter of a man that rendered families hopeless due to heroin trafficking".
Below are some of the reactions on Twitter
This clown, Astha Rajvanshi would be the first person to lead a protest if a drug criminal & money launderer ever contested to the prime minister of India or UK but she's out here trying to white wash a drug Lord #TinubuIsNotMyPresident #TinubuTheDrugLord pic.twitter.com/TOGEdQbXwy

— Damian. (@BigChiefDamian) April 13, 2023
MATTER STILL IN COURT
On March 1, the Independent National Electoral Commission (INEC) declared Bola Tinubu, candidate of All Progressives Congress (APC), as the winner of the presidential election.
Tinubu polled 8,794,726, Atiku Abubakar of the Peoples Democratic Party (PDP) had 6,984,520 votes to come second, and Obi placed third with 6,101,533.
Not satisfied with the outcome of the election, Obi and Atiku went to court to challenge the result, alleging irregularities by the electoral commission.
Obi's lawyers had contended that Tinubu "was not duly elected by the majority of the lawful votes cast at the time of the election".
They also claimed that Shettima had a double nomination in contravention of the electoral act.
However, on April 11, INEC asked the presidential election petition tribunal to dismiss a petition filed by the LP and its presidential candidate, Peter Obi.
The commission argued that the grounds of the petition are vague and prayed the court to either "dismiss or strike it out for being grossly incompetent, abusive, vague, nebulous, generic, general, non-specific, ambiguous, equivocal, hypothetical and academic".
Meanwhile, the tribunal is yet to hold its first sitting to commence hearing on the 2023 presidential election.