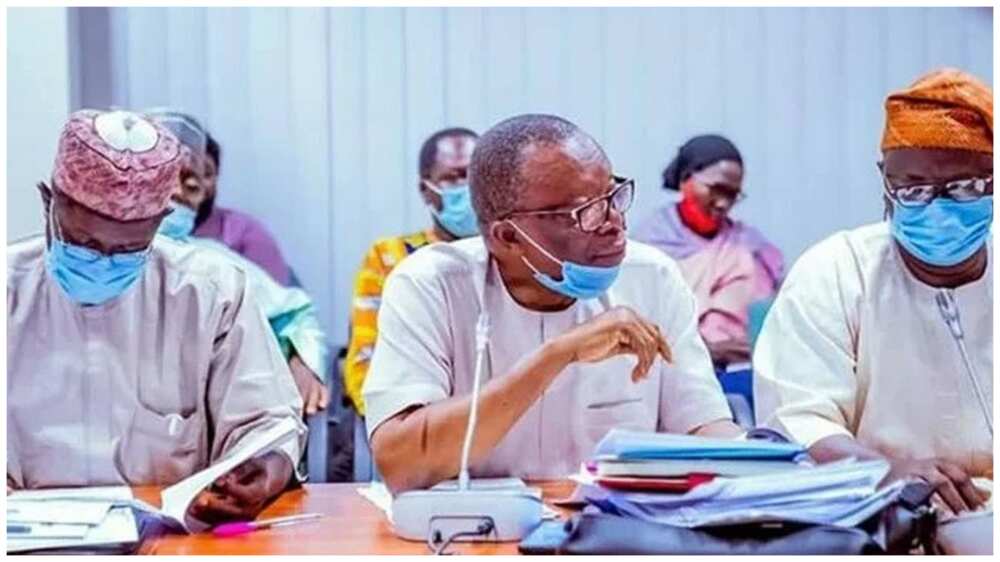 By Uche Amunike
The Academic Staff Union of Universities (ASUU) has said, Tuesday, that it is not in the jurisdiction of the National Universities Commission (NUC) and other tertiary institutions regulatory agencies to shut down schools in order to permit students in universities, polytechnics and colleges of education to exercise their franchise during the forthcoming general election.
Speaking, during an interview with The Punch, the Chairperson of the Federal University of Technology, Minna    Academic Staff Union of Universities (ASUU) and  member of her National Executive Council,  Professor Gbolahan Bolarin, explained that no institution should be shut down during election.
According to him, he received several calls from individuals and groups, including the House of Representatives who said that higher institutions should be shut down during the election to enable students that registered near their homes to return home to vote.
In reaction, he stated: 'The NUC is just a regulatory body. It doesn't have the power to order the closure of any university. The only authority that can order this closure apart from the Senate of each institution is the Federal Ministry of Education and the order will be given on behalf of the visitor to all the universities, which is the President.'
'By the time the ministry gives the order, the NUC will comply and the directives will be passed down. The House of Representatives should talk to the President about this. The NUC is powerless on this matter.'
Recall that last week, the House of Representatives passed a resolution that demanded that the NUC should shut down universities so that students could be a part of the forthcoming elections.
Relatively, the presidential flag-bearer of the Labour Party, Mr Peter Obi also called on the European Union Election Observation Mission (EU-EOM) to  see that over 3 million eligible Nigerian students are permitted to vote for their preferred candidates in the election, which will take place on February 25.
Obi expressed his worry over the fact that many Nigerians, especially in Lagos state, were yet to obtain their permanent voters cards and made it clear to the EU-EOM observers that he hoped the electoral umpire, Independent National Electoral Commission (INEC) would do the needful.
His words: 'I must give INEC credit for extending the date for the collection of PVCs, but again, I urge them to ensure that people collect their PVCs. This election is very important to Nigerians. It is an existential election. We want all those that have registered to participate.'
The Chief Observer of EU-EOM, Barry Andrew's, assured Obi and other party stalwarts that they visited out of routine to deliberate with the presidential candidates before the election commences.
During the meeting, Monday, when a question came up about what would happen to the 3.5 million Nigerian students who might not vote if they're not given a week's holiday to go and cast their votes, Obi replied: 'I am sure the universities will give them the break to go and vote. It is important because it is about their future. This election is about these young people, and I am sure they will allow them to go and vote. We will continue to mention it to them as we go along.'