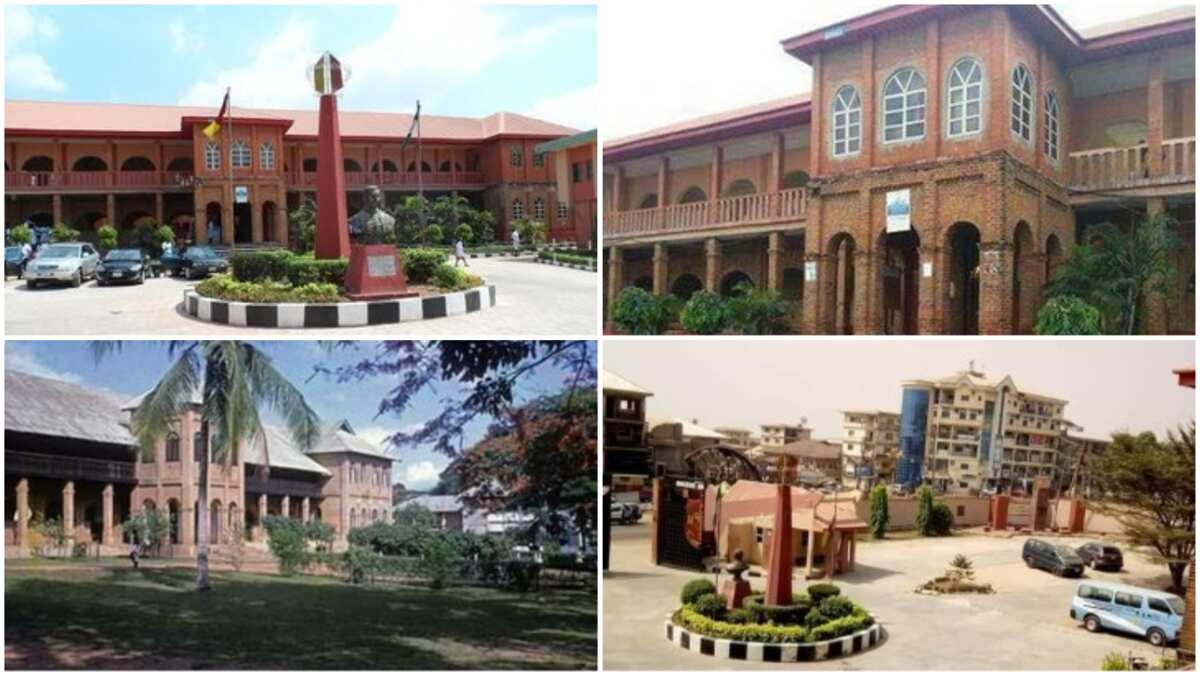 Some schools are especially senior secondary, are well renowned for their high quality education and academic excellence and this is as a result of the standard they have set for themselves without any form of compromise.
It is imperative that certain basic information should be laid down at the foundation of each child's educational background to ensure that such pupils are on the right path that will eventually make them successful in life.
One of the highly renowned and most impressive school, judging by her historical achievements so far is Dennis Memorial Grammar School (DMGS), established in January 25 1925.
Dennis Memorial Grammar School (DMGS), is a prestigious first-generation secondary school in Onitsha, Anambra state in the eastern region of Nigeria.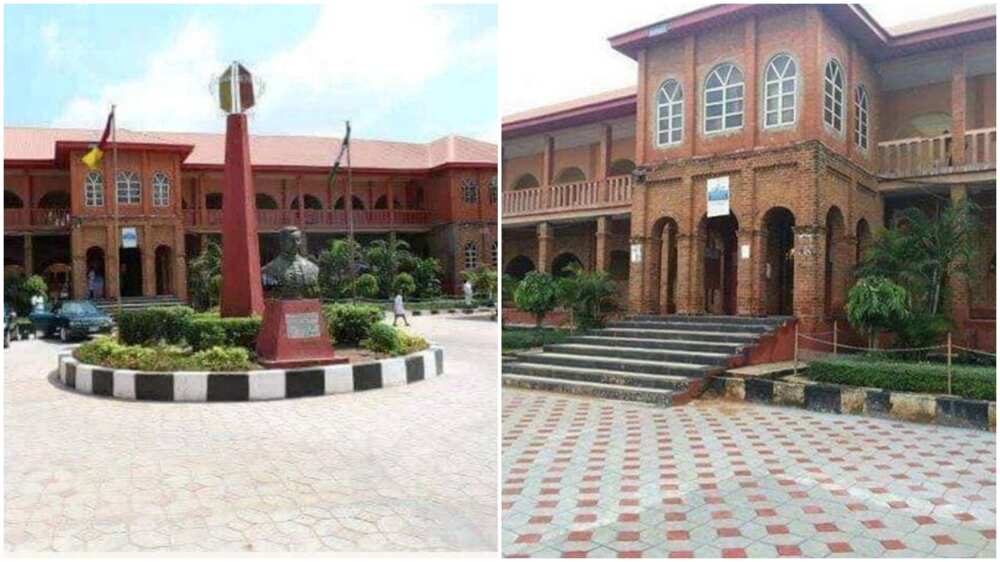 The institute which is one of the oldest schools in Nigeria, recently clocked 96 years old has undoubtedly produced many professors and other dignitaries in the country, amongst others.
According to a post on The Nigerian Nostalgia 1960-1980 Project, a Facebook group which collects photographs depicting scenes and people from Nigeria between the mid 19th century and 1980, DMGS has produced many professors in Nigeria.
Statistical record has it that DMGS reportedly produced the first Nigerian professor of History, Professor Kenneth Onwuka Dike, who allegedly served as Senior Prefect of DMGS (DMGS Class of 1936). Festus Marinho: Tears as first NNPC GMD who supervised construction of 3 major refineries. DMGS also produced the first Nigerian professor of Mathematics, Prof. James O. C. Ezeilo (DMGS Class of 1948), the first Nigerian professor of Pharmacology, Prof. Gilbert O. Onuaguluchi (DMGS Class of 1944), the second African/Nigerian Principal, Mr Samuel Onochie Ogoaz i(DMGS Class of 1939), the first African/Nigerian Vice-Chancellor, Prof. Kenneth Onwuka Dike (DMGS Class of 1936).
The historic school also reportedly produced the first Nigerian military medical doctor, HRH Igwe. Captain Sir. Dr. Walter C. Eze (DMGS Class of 1945), the first Nigerian geologist, Prince Alexander Okoli (DMGS Class of 1953), the first Nigerian petroleum engineer, Engr. Dr Emmanuel Egbogah (DMGS Class of 1961), the first Igbo man to become an Engineer, Engr. Isaac Iweka (DMGS Class of 1930).
Dennis Memorial Grammar School (DMGS), achievements cannot be overemphasized as the record speaks for itself. It is therefore imperative for all other schools who seem to careless for academic excellence other than the monetary gains to raise their standards in other to be counted among schools that had made quite a remarkable achievement and contributions to the growth and development of the country.
Majority of school's proprietors, proprietress and especially boards of directors should insist more on the educational prowess and competence of their students and whatever schools they are establishing rather than just monetary gains even though it's also an important aspect of business.
The feat achieved by DMGS so far, remains a thing to be admired and lauded it would definitely always be a source of inspiration to the teachers and academic staffs of the school. Moreso, the achievements depicted by this record would forever be engraved in the proud history of the school and hopefully many more success records to come in the future.
Gift Joseph Okpakorese
Staff Writer