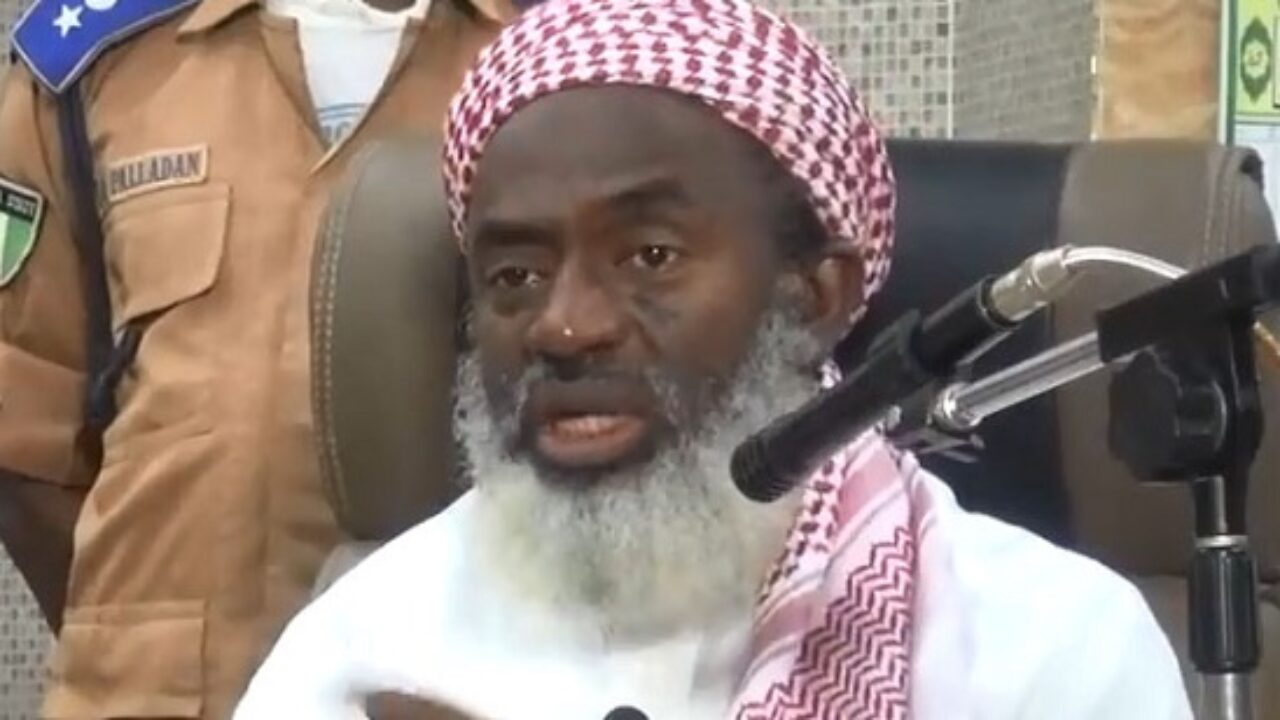 There have been so many debates on issues bothering insurgency, banditry, kidnappings, killings, etc all questioning the security challenges being faced by the federation in recent times.
Of particular interest are the constant meetings and diplomatic dialogues with some of these so-called insurgents in the forests by a prominent Muslim cleric Ahmad Gumi who has equally come out to claim that he's been trying to get to the root of these crises, to get a better understanding and unravel the reasons behind their anger and frustration which has led to their brutal and well-orchestrated attacks on innocent citizens and some of the recent mayhem that has transpired in the past few months.
Nevertheless, the recent comments of sheikh Gumi on the issues and activities of these bandits and attacks in the nation have equally generated lots of controversial debates, as revealed by news channels, all over the country.
According to media correspondence, Gumi made a statement referring to "Religious allocation of army troops" This led to wide speculations and criticism of the Islamic leader as inciting a subtle form of religious violence amongst Nigerian citizens and the army as well
Gumi however, tried to clarify his comments by stating his original intention and what he meant. He claimed he was not referring to the present-day Nigerian army when he suggested that troops are deployed along religious lines.
According to reports, Gumi who has openly shown interest and advocated for these bandits in the past and most recently was quoted to have said non-Muslim soldiers carried out orchestrated killings of bandits and he went further to say that such killings instigated bandits to launch a reprisal attack.
Meanwhile, the army speaking in counter-reaction to the cleric's comments on Monday, 08 2021, clarified that it does not deploy troops along ethnic or religious lines and went on to criticize and accused the Sheikh of intentionally wanting to portray the military in a bad light to the general public.
Ahmad Gumi who spoke in an interview session with BBC News Pidgin was quick to clarify his earlier comment reiterating that he was by no means talking of the present-day military
"I saw what the army said. What I will say is that there is a misunderstanding in the issues. When I speak about the religious issue in the army, I'm not referring to today's army,'' Gumi said.
"The issue is from 2010-2015 when some people who were in charge of the army and when a lot of bad things happened.
"It was during that time, bombings happened everywhere. It happened in Jaji and we lost a popular Muslim general and it was God that saved me because they planted a bomb on me."
Many citizens are already wagging their tongues negatively with regards to these issues and are already calling on the government to pay close attention to the words and actions of the renowned Muslim cleric, as they have also embarked on calling him unprintable names on social media channels, Some have alleged that he's one of the major sponsors of the bandits and that talks and comments of people like him are morale boosters which gives these bandits the impetus to keep on with their nefarious activities
An angry commentator on social media even referred to him as nothing but a religious bigot and the grand patron of herdsmen and should be arrested and locked up for good.
Gift Joseph Okpakorese
Staff Writer