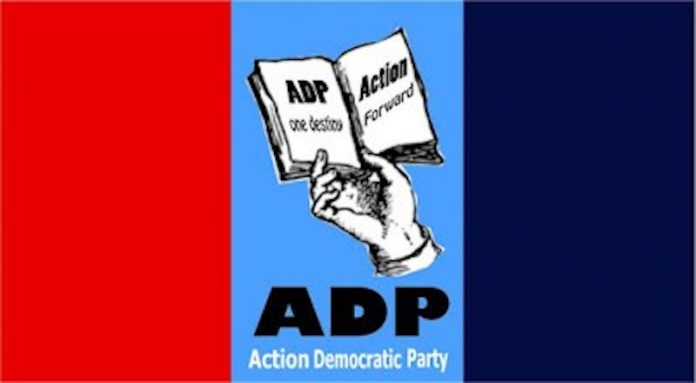 Oghenevwede Ohwovoriole, ThisDayLive
The Action Democracy Party (ADP Nigeria) has restated its commitment to pursue its pre-election case against the Edo State Governor, Godwin Obaseki, to a logical conclusion.
The party said it won't relent until it gets justice for the Edo people.
Speaking at a press briefing at the party's national headquarters in Abuja, yesterday, the National Chairman of the ADP, Mr. Yabagi Sani, also cleared the air on the purported withdrawal of its candidate in the Ondo State governorship election, and blamed it on the Peoples Democratic Party (PDP), who he alleged, wanted to score a cheap political goal.
According to him, "We wish to place on record that our legal team have since commenced consultations with relevant stakeholders, with a view to exploring possible litigation over the brazen violation of the electoral process by both the PDP and the All Progressives Congress (APC) in the just concluded election.
"Let me also remind you that our party, the ADP, has a pending pre-election matter against the PDP in Edo State. I want to assure you that we are ready to prosecute this matter to a logical conclusion until justice is done to the great people of Edo State."
The party is in court challenging the illegibility of Obaseki over his certificate issue, and purchasing of nomination forms of two different political parties.
Sani in a the statement said the rumours that ADP was among some political parties that withdrew from the Ondo State governorship race and declared their support for the PDP candidate is the handiwork of political jobbers.
He said: "I wish to draw your attention to a malicious statement sponsored by some self-seeking political jobbers in an online publication, the Daily Post, of October 5, 2020, who purportedly reported that the ADP along with nine other participating political parties have withdrawn from the governorship race in Ondo State to support the PDP candidate.
"The ADP considers this statement as a ploy, malicious and untrue. We condemn this falsehood in its strongest term and warn these visionless hungry politicians and their sponsors to issue a rebuttal or face litigation."
He said the party is solidly behind its candidate, Mr. Iboyi Emmanuel, who came third in the just concluded Edo State governorship election.
Sani called on the Independent National Electoral Commission (INEC) and President Muhammadu Buhari to endure a free, fair and credible election in Ondo State.