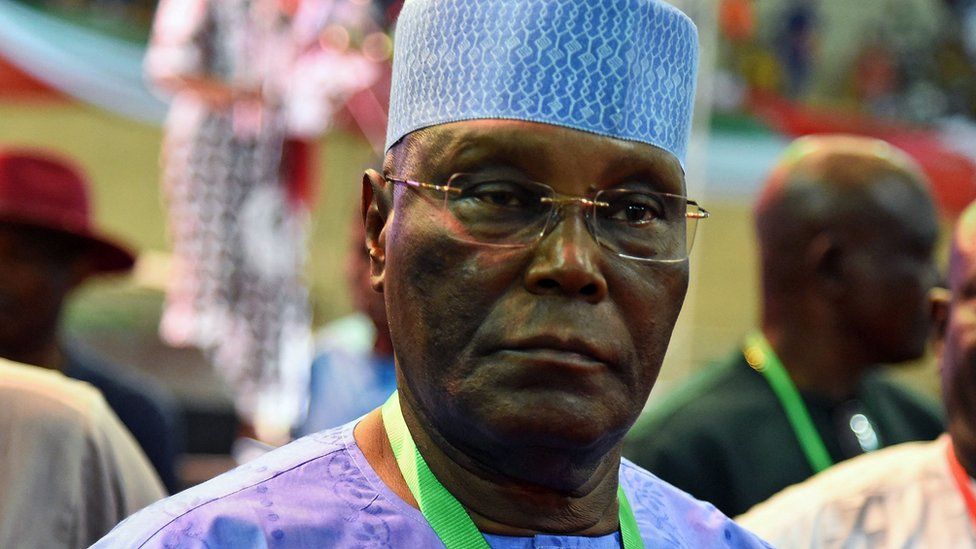 By Uche Amunike
The presidential candidate of the Peoples Democratic Party (PDP), Atiku Abubakar, has promised to map out $10 billion dollars to develop businesses in the Southeast, if he becomes president of Nigeria.
Speaking to the massive crowd at the party's campaign rally, in Umuahia, Abia State, he further assured them that he would address other needs in the Southeast, like the rehabilitation of federal roads and provision of railways, if voted in.
'My vice-presidential candidate has announced that we are going to set aside $10 billion to make sure that we support businesses, particularly in this part of the country', he told a crowd of Igbos at Umuahia Township Stadium, venue of the rally.
'I remember in 2019 when I came here, I addressed a group of businessmen from the Southeast generally because Aba is the capital of the South-east as far as business is concerned.'
'I remembered I addressed all Igbo businessmen and promised them that I am going to support them and set out a lot of money for the rehabilitation of businesses in Aba. So, it is still there.'
He called on the people of Abia State to remain focused and refuse to be 'distracted' by other candidates in other parties, whom he said, are playing either religious or ethnic cards to win the 2023 election, urging them to vote for the PDP in order to move the country forward.
Atiku Abubakar, laid emphasis on good governance, saying: 'I have seen a number of requests that you people made here and I want to say that they are all legitimate and they fall within our policy which we tagged: 'Our Covenant with Nigerians' meaning our promise to Nigerians.
'We in PDP will be prepared to give Abians what Abians want. It is not an issue of ethnicity, it is not an issue of religion but it is an issue of good governance.'
The former Vice President of Nigeria reiterated he would provide an enabling environment for businesses in the state, reminding the audience that he was a part of the team that made the approval of the Abia Dry Port, possible, giving his assurance that his government would see that the Port is functional and operational, if elected.
He made a comparison between the state of things in the country now that the All Progressives Congress (APC) was in power, as against the period between 1999 and 2015, when PDP ruled the country, reminding the audience that the country was better off then, than the present day Nigeria and urged the Abia people to vote for the PDP in the coming election.
His words: 'You can all bear witness that when PDP was governing, Nigeria was prospering. That was the time Nigeria became the biggest economy in Africa. We created more jobs; we created more prosperity for everybody in this country. We brought about peace and we brought about unity.'
 Governor Okezie Ikpeazu of Abia state was notably absent in the rally, but was represented by his deputy, Ude Chukwu.