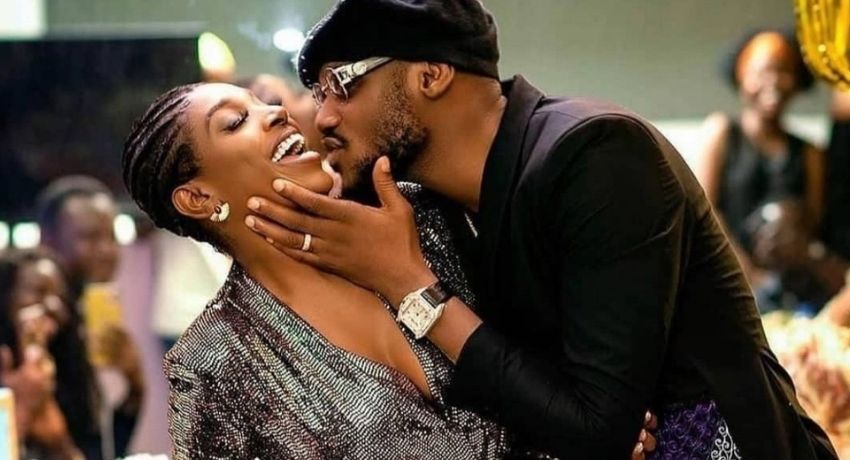 Music icon 2Face has opened up on sacrifices he's had to make because of his wife, actress Annie Macaulay-Idibia.
Speaking with The Sun newspapers, 2Face opened up about some of the struggles he's been facing as a celebrity, and how his marriage to Annie has made him more responsible.
On some of the challenges he faces as a celebrity, 2Face said:
"Most times you don't have the ability to know somebody that genuinely cares about you, apart from the people you knew right from the time you started, when there was nothing. As a celebrity, most of the people I meet are those who I know through my celebrity status. So, you have to be careful because you don't know the motive people have against you.

Sometimes people see me and make nasty comments. I would just turn around and ignore it. Many times, people forget that being a celebrity doesn't mean you are not human.
Sometimes, I might just be in a bad mood and I'm probably at an airport. I might just want to walk straight into my flight quietly and people would be calling me for photograph. And, if I fail to do that and keep walking, they will tell me to go to hell; after all, my music is not good enough. On many occasions, some (Area) boys would ask,'Tubaba, is there anything for the boys' and if I give them N1,000, they'll say 'Tubaba, you are bigger than that'. There are also other funny comments that I try to ignore.
Diverting into the topic of marriage, 2Face was asked if it was difficult to settle down and what has changed because of his marriage to Annie. The father of seven said:
"To be frank, I was thinking that I would not marry. There was a time I said that I was not going to get married; but once the thought came, I decided to marry the woman who has been there for me when I had nothing.

… And oh, I am happier than before. At least, I am more responsible now. When I was a bachelor, I could go out and come back anytime I wanted. But now, I cannot do that again. Now, once I am done with the day's work, I have to go back home to my wife and kids. And then, the way I party before has reduced because I am married and getting older as well. Now as a married man, I have a sense of responsibility. I now know that I need to consult my wife before doing certain things, unlike before."