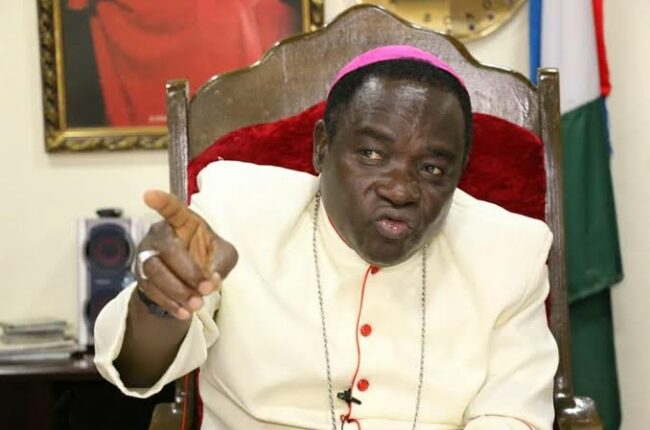 The Catholic Bishop of Sokoto Diocese, Matthew Kukah has said there is nothing like the right candidate in an election.
He made the submission while fielding questions on Channels Television's 'Politics Today' on Wednesday.
This comes as Nigeria approaches the 2023 General Elections slated for February 25 and March 11 respectively.
His words; "When it comes to choice, let's be modest in our political expectations because sometimes people say 'vote for the right candidate', there is nothing like the right candidate in elections.
ALSO READ: 2023: I 'll restore Taraba lost glory, end insecurity ― PRP guber candidate
"The right candidate may be a projection of your emotions afterwards what are we faced with. If you leave in Sokoto in 2015 when Buhari was elected president, about 9 or 10 people killed themselves out of excitement.
"Somebody came from Lagos to Abuja in excitement. That young man came to my office to tell me that he was the trekker and said nobody has looked at (compensated) him. I said oga I no trek with you na, which one is my own.
"So, political outcomes even though you have the fairest and most credible elections, is always no correlation between that and performance."
The outspoken cleric, however, asserted that without engagements, politicians will always take the people for granted.