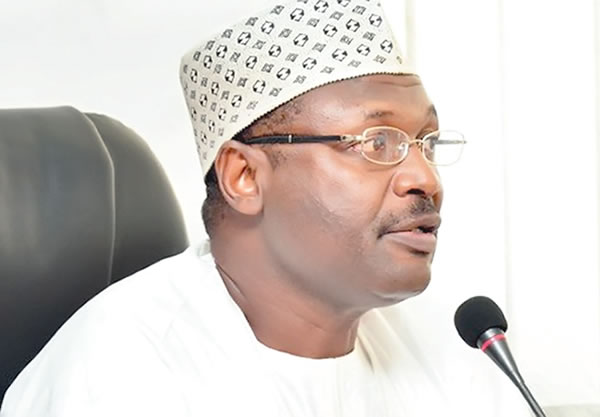 Ahead next month's presidential and National Assembly elections, the Independent National Electoral Commission announced on Thursday night, the creation of two separate Committees.
According to a statement by Festus Okoye, National Commissioner & Chairman Information and Voter Education Committee, Chairman of the Commission, the International Conference Centre (ICC), Abuja would remain the venue of a National Situation Room and Collation Centre for the elections.
Chairman of the Commission, Professor Mahmood Yakubu is the Chairman of the Collation Secretariat by virtue of "his constitutional responsibilities as the Chief Electoral Commissioner of the Federation and Returning Officer for the Presidential election. In addition, a few technical staff will assist him."
A second Committee is the 16-member Situation Room and Collation Centre Committee to be led by a National Commissioner, Mrs May Agbamuche-Mbu.
The statement further added; the second Committee will "be responsible for the preparation of the venue, seating arrangement, utilities and services, security, the accreditation of party agents, as well as the national and international observers, media, etc."
The Situation Room and Collation Centre Committee has since been inaugurated by the Chairman of the Commission, Prof. Mahmood Yakubu, "who charged it to commence work in earnest and to discharge its responsibilities diligently."
2023: INEC Chairman, Yakubu to head Presidential Collation Centre